Jennifer K. Simpson, Ph.D.
Chairperson of the Board
Dr. Simpson joined our Board on July 29, 2021. Dr. Simpson serves as President and Chief Executive Officer and as a member of the board of directors of Panbela Therapeutics since July 2020. She most recently served as President and Chief Executive Officer and as a member of the board of directors of Delcath Systems, Inc., an interventional oncology company, from 2015 to June 2020. She had previously held various other leadership roles at Delcath since 2012.
From 2011 to 2012, Dr. Simpson served as Vice President, Global Marketing, Oncology Brand Lead at ImClone Systems, Inc. (a wholly owned subsidiary of Eli Lilly and Company), where she was responsible for all product commercialization activities and launch preparation for one of the late-stage assets. From 2009 to 2011, Dr. Simpson served as Vice President, Product Champion and from 2008 to 2009 as the Associate Vice President, Product Champion for ImClone's product Ramucirumab. From 2006 to 2008, Dr. Simpson served as Product Director, Oncology Therapeutics Marketing at Ortho Biotech (now Janssen Biotech), a Pennsylvania-based biotech company that focuses on innovative solutions in immunology, oncology and nephrology.
Earlier in her career, Dr. Simpson spent over a decade as a hematology/oncology nurse practitioner and educator. Dr. Simpson has served on the board of directors and nominating and corporate governance committee of Eagle Pharmaceuticals, Inc. since August 2019. She earned a Ph.D. in Epidemiology from the University of Pittsburgh, a M.S. in Nursing from the University of Rochester, and a B.S. in Nursing from the State University of New York at Buffalo. Her experience in the field of clinical development and oncology will be very helpful to the board and the Company.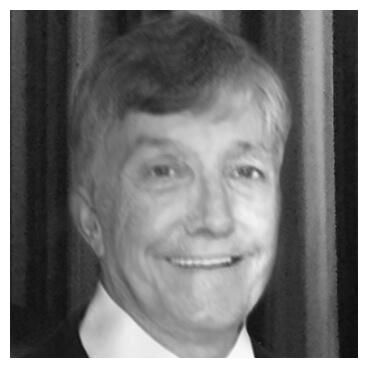 Joel K. Caldwell, CPA
Chairman of the Audit Committee
Mr. Caldwell joined our Board of Directors on July 12, 2017. He brings more than 30 years of experience in tax matters, finance, and internal auditing. He retired from Southern California Edison, one of the nation's largest public utilities, where he had been employed for 28 years in various executive-level accounting and finance positions covering Internal Audits, Executive Compensation, Long Term Finance, Employee Benefits and, most recently prior to his retirement, Sarbanes-Oxley Internal Controls Compliance. He also worked in public accounting at the firm of Arthur Andersen & Co.
In 1980, Mr. Caldwell earned his MBA with a major in finance from the University of California at Berkeley. Prior to that, he received a Bachelor of Science degree in Accounting and Finance, also from the University of California at Berkeley. He has been a Certified Public Accountant in California since 1982 and a Certified Internal Auditor since 1986.
Mr. Caldwell volunteers his business skills, serving as a financial advisor on the board of trustees of a charitable organization, and continues his involvement with track and field sports by volunteering as a meet official at Pacific Palisades Charter High School. He is a member of both the American Institute of Certified Public Accountants and the California Society of Certified Public Accountants. His diverse background in accounting, auditing and finance will provide the board with a balanced perspective to enhance its stewardship of the company.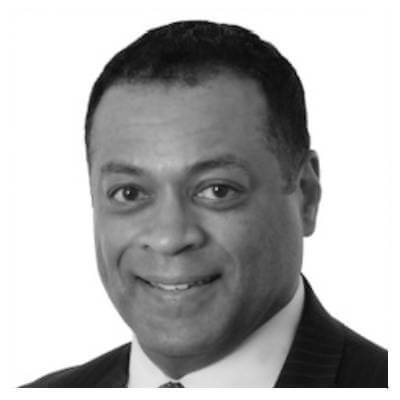 Cary J. Claiborne
Chairman of the Compensation Committee
Mr. Claiborne has served as Chief Executive Officer since August 22, 2022 and a director since November 2021 for Adial Pharmaceuticals Inc. a public biopharmaceutical company. His career spans over 35 years in the Finance, Pharma and Biotech industries. 
Prior to joining Adial, Mr. Claiborne served as the CEO of Prosperity Capital Management, LLC, a US based Private Investment and Advisory firm that he founded. Mr. Claiborne is currently on the board of directors of NeuroSense Therapeutics, a public biopharmaceutical company, where is also the chair of its audit committee. 
Mr. Claiborne previously served as the Chief Financial Officer and board member of Indivior PLC a public global commercial stage pharmaceutical company. Mr. Claiborne joined Indivior to lead the company's demerger/spin off from its then parent company, Reckitt Benckiser. He brought his extensive public company leadership experience to the demerger process and the successful establishment of Indivior PLC as a separate, independent, listed company.
Prior to joining Indivior, Mr. Claiborne had been the CFO of Sucampo Pharmaceuticals (NASDAQ: SCMP), President, CEO, and a member of the board of directors of New Generation Biofuels, Inc. (NASDAQ: NGBF), as well as its CFO since 2007 and CFO of Osiris Therapeutics (NASDAQ: OSIR) leading the company's initial public offering in 2006. Mr. Claiborne was also a member of the board of directors of MedicAlert Foundation from 2013-2016, where he served as the Chairman of their Audit & Finance Committees. Mr. Claiborne was a Vice-President Financial Planning & Analysis at Constellation Energy Group, The Home Depot, Inc., and MCI Corporation. He spent the first 15 years of his career in a series of progressively more responsible positions in financial management and senior management at GE Capital and GE since 1982.
Mr. Claiborne graduated from Rutgers University with a B.A. in Business Administration. He also holds an M.B.A from Villanova University and was previously a NACD Governance Fellow.